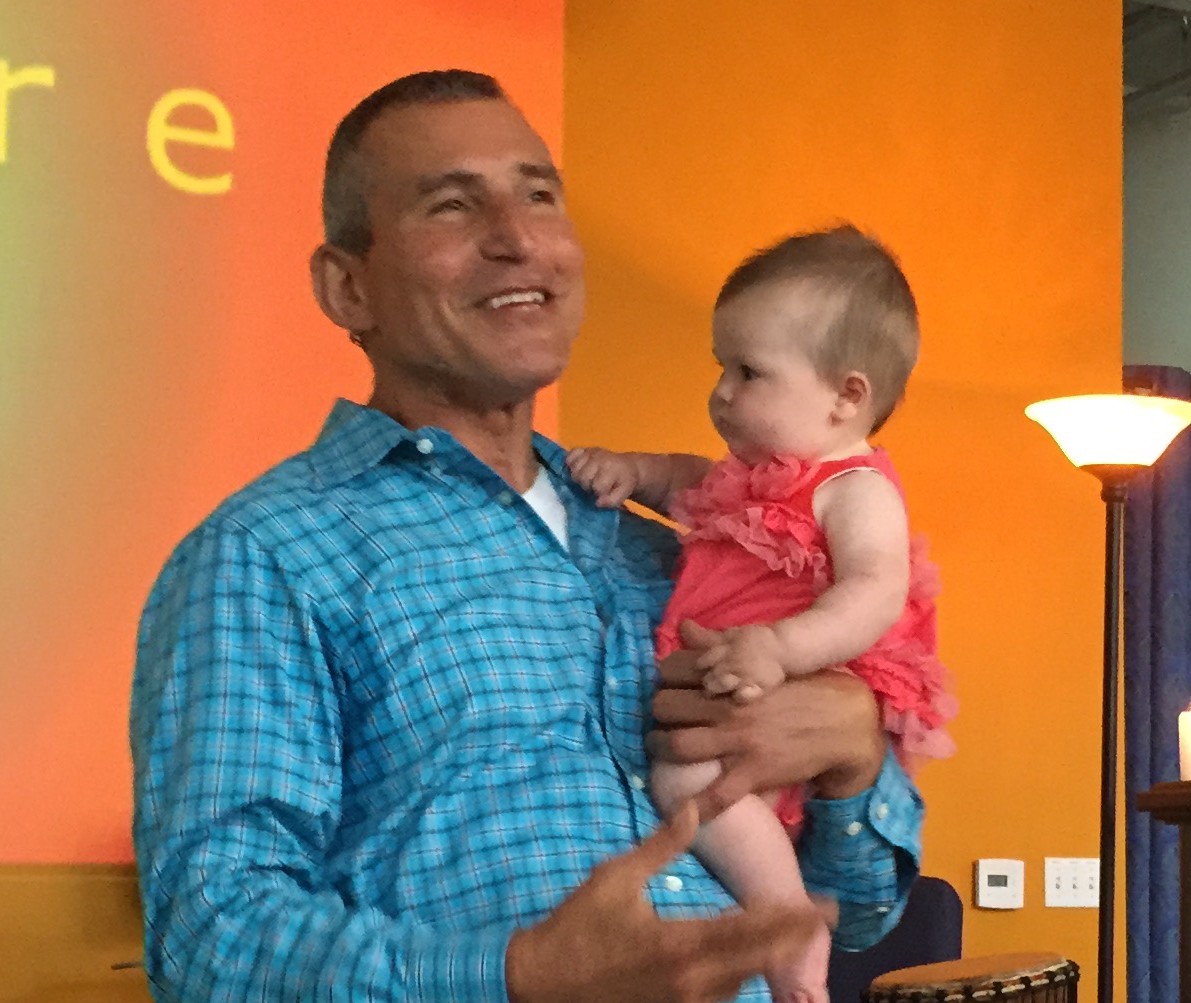 It's always a pleasure to find oneself challenged isn't it? (not exactly how you thought I'd open the first post I've scribed in a really long time is it?) But here's the thing, I mean it. Exactly as I wrote it.
It's a late spring evening and I'm sitting outdoors near Green Library on the Stanford campus, about two-miles from my home in Palo Alto. I'm at the end of a day spent on my bike (mostly) after trouble shooting (incidents) and completing (finally) one tangible project – replacing the screen on a door off my bedroom that opens to a quiet garden, quiet that is, save the distant whistle of the CalTrain as it approaches and crosses Charleston.
All this is new.
I moved from Los Angeles to Palo Alto earlier this year to answer an inner call to guide a spiritual community and I have spent the last four months diligently focused on crafting programming and practices to enhance and minister to the community and expand  it per its call.
The reason I emphasize the descriptor (finally)  in the second paragraph is that it is rare these days for me to feel I have completely completed anything.  When one takes on a long-term project (i.e. re/building a community) one takes on the challenge of making sense of multiple strands of changing dynamics and the varying effects they have on people, places and things.  One must accept the fluidity of process as the foundation of organization.
Re the screen door. There was something foreign and satisfying in beginning and ending a project in a matter of hours.  In these days of hyper-innovation and seeking to get it right(er), it is easy to overlook and appreciate material accomplishment in its moment of completion.  Today I realized how important it was for me to do something tangible and complete it and how much better I feel for doing it. I am a better man for it. We must never underestimate the power of material accomplishment in how well it can make us feel.  As I have gone about the work of a new minister in a new community, there are consistently more things to do, more layers to peel away, more adjustments to be made. With almost everything. It is a rare gift to call a project "done." 
And yet, is not this the true call for all of us: to not get caught up (as I would like to not admit I have done on occasion but only on occasion of course) in the endlessness of duties and tasks and instead smile and revel in the small moments of accomplishment when we realize we have actually done something, regardless of scale, and it is done.
I'm not sure quite what I'm getting at here other than to say that I've noticed we are, all of us, constantly making adjustments in our lives, and there are always consistently more things to do and more layers to peel away. We are, as individuals, equally as confounding and confusing and complex and satisfying as being a new minister in a new season with a new life.
And then there's Daisy, and that, well, that's another story for another time.
RF
One Response to "new season, new life"
Today, I sort of feel as you do. I feel.complete.
Whit the many transitions of my life recently, I have found
a new sense of peace. The garden grows again with vigor as my life
does. With many projects in hand, I've learned patience anew.
There is a wonderful change inside me. It has lifted
me to a deeper awareness of me. I struggle less knowing all is
good as I choose to see it.
*** Life, death or near death, loss or gain: takes
moves us a bit more quickly on this journey; which is hy
undefined.*^*